Hannah at APEC CEO Summit 2021 Launch
The TDB team is proud of our analyst Hannah Pattullo, who shared the stage with PM Jacinda Ardern as the youth panellist at recent APEC CEO Summit 2021 launch event.
Hannah spoke on behalf of New Zealand youth, with a message to APEC leaders surrounding the importance of inclusive growth going forward.
"An inclusive economy is a more empowered and successful economy. Leaders need to take this opportunity as we rebuild from the pandemic to ensure none of our people are left behind."
See the panel discussion from 37:00, with Hannah's key feature at 58:00.
Hannah represented Victoria Business School at the APEC Voices of the Future and CEO summit in Papua New Guinea in 2018. Similarly, TDB analyst Lachlan Graham was the chosen delegate to attend the conference in Chile in 2019, while George Nelson attended the conference in Indonesia in 2013.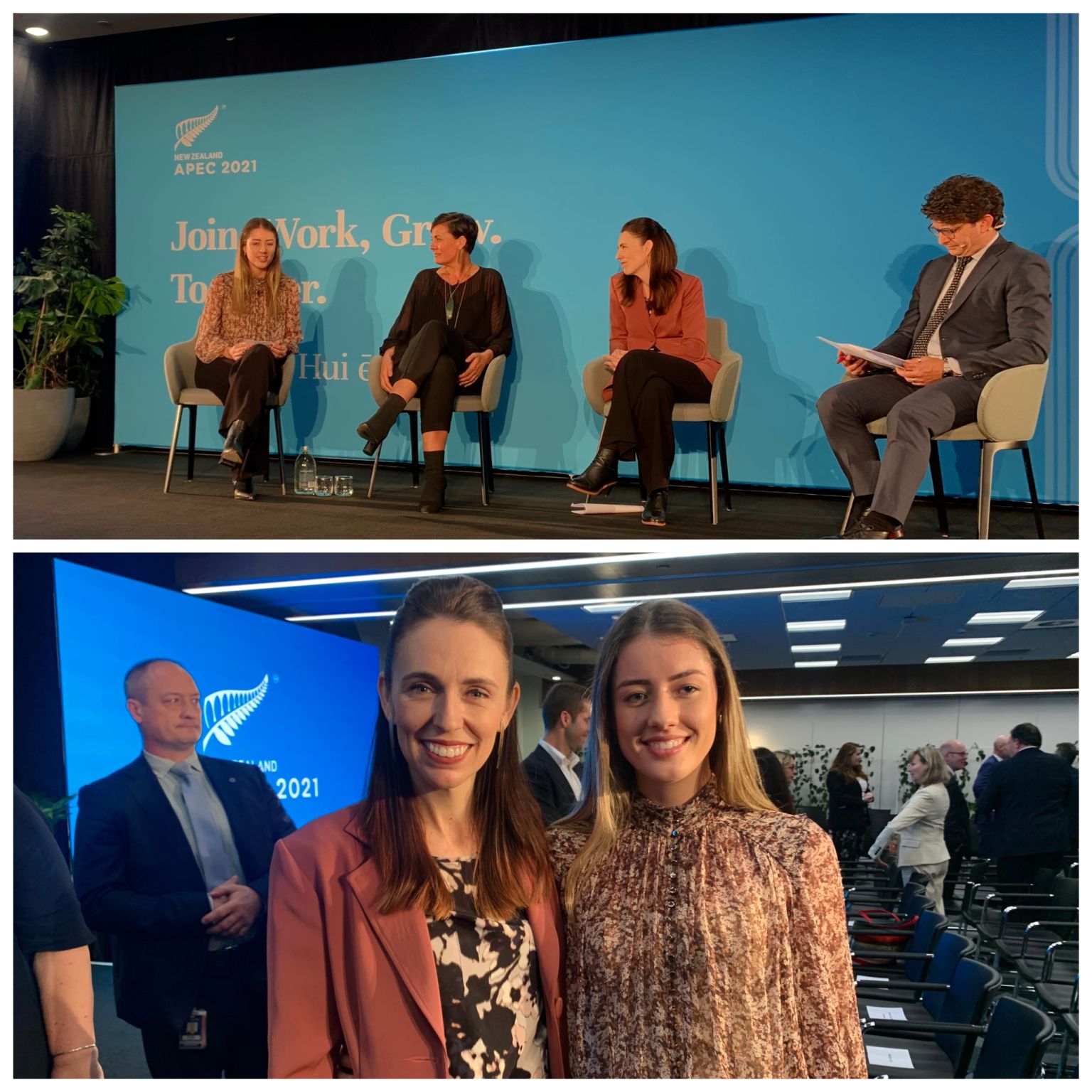 Featured in the TDB Digest July 2021